Jockey Club Community Sustainability Fund – 
Speaking Out Project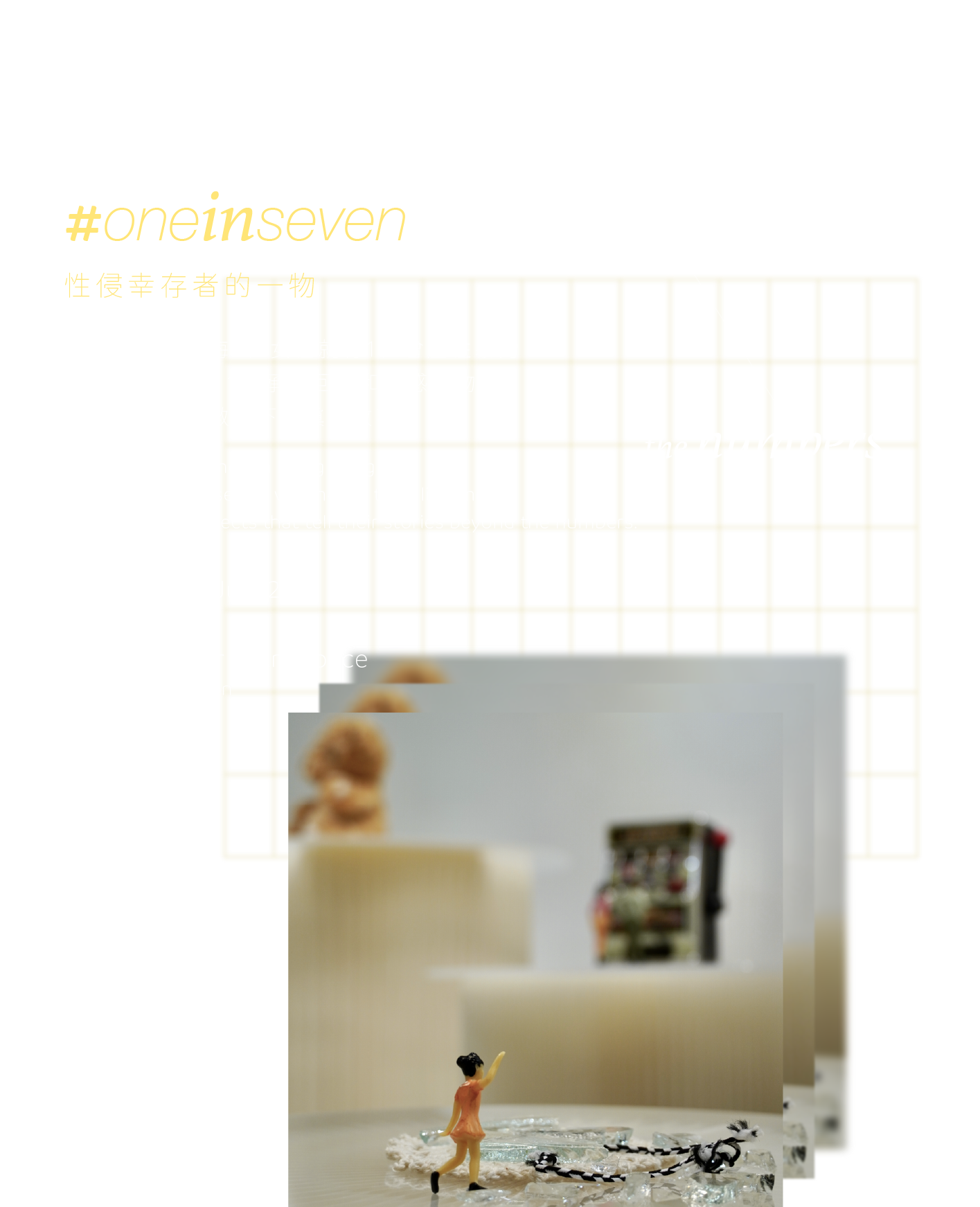 #OneInSeven


Stories Beyond the Numbers - 性侵幸存者的一物
物件,承載著經歷、記載了回憶、帶動著情感。480.0性別x藝術空間展出性暴力幸存者的物件,物件看起來可能平常普通,但亦如性暴力的經歷與傷害一樣,在我們之間存在得普遍。

#OneInSeven — 數字說:香港每7位女性就有1位曾歷性暴力。11位風雨蘭服務使用者,11件承載回憶和情感的物件,與你敘訴藏在數字下的真實故事。這些物件,會因為你的出現,有另一種意義嗎?
11 survivors of sexual violence, 11 objects that narrate their stories beyond the statistics.

#OneInSeven: Stories Beyond the Numbers

explores these objects as a carrier of memories, experiences, and emotions.
As common as these objects may seem, experiences of sexual violence exist prevalently. One in seven women in Hong Kong has experienced sexual violence in their lifetime, behind the numbers, is a profound magnitude of secondary trauma, collectively experienced and re-experienced by victim-survivors in every attempt to disclose their trauma.
In this exhibition, 480.0 Gender & Art Space worked with eleven RainLily service users to tell their stories through objects.
展出期間 Exhibition Period: 28 April ~ 18 July (見預約表格 See Appointment Form)
場地 Venue: 480.0 Gender & Art Space
In view of the pandemic, prior visit appointment is required.
*是幸福的「幸」,而非僥倖;曾遭遇性侵的人,但並不是「僥倖生還」的一群,而是能活出璀璨色彩人生的「幸存者」。