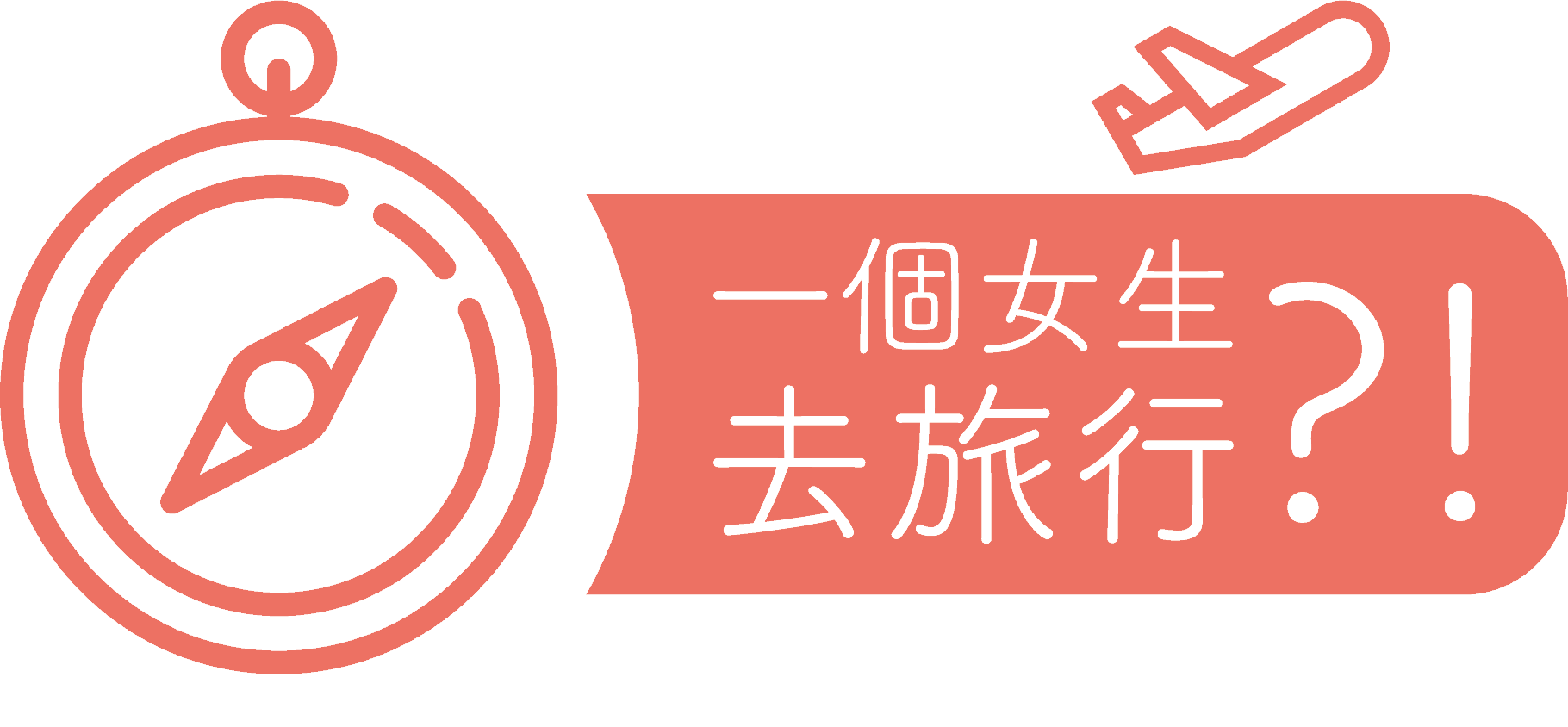 She Travels
 - A Postcard Designs Collection Event

480.0 性別x藝術空間將舉辦「一個女生去旅行」展覽,以「旅行」為主題,現正募集明信片,鼓勵觀察身邊的性別事,以至性暴力的關注,同時收集大家對於「一個女生去旅行」的想像。我們希望在收集到的作品中探討旅行跟性別議題的關係。
作品將於480.0性別x藝術空間展出,並獲贈禮品一份,更有機會印製成一系列明信片!立即把握機會,畫出旅行的無限可能性!
480.0 Gender x Art Space is organising
She Travels
– an exhibition to collect stories of woman travelling alone. We are inviting you to draw a postcard, with a theme of gender issues and sexual violence on a setting of trip and journey.
----------------------------------------------------------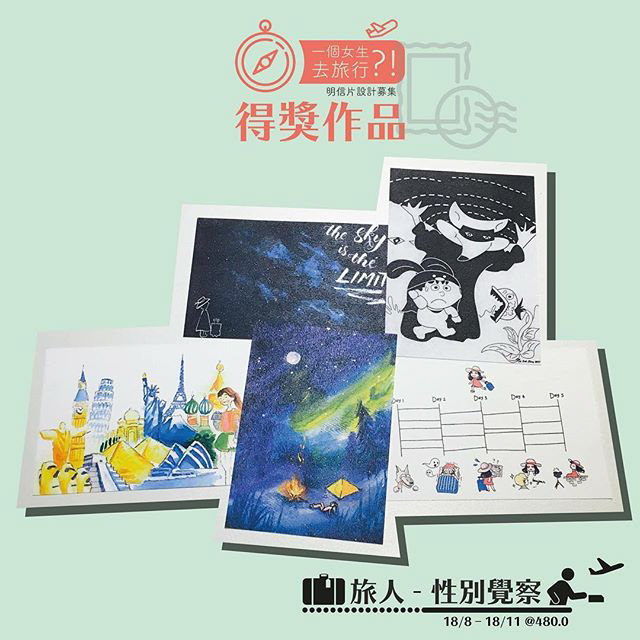 (排名不分先後 Listed in no particular order)
----------------------------------------------------------

作品要求 Postcard requirement
以【一個女生去旅行】為設計概念,繪畫明信片。
Design a postcard with the theme of woman traveling alone.
創作指引(只供參考)Designing instructions (for reference only)
試想像你獨自去到一個不熟悉的國家,你的性別身份會對你的旅途經歷有甚麼影響呢?
獨自去旅行,作為男生/女生,會選擇去哪裡?
一個女生去旅行,你認為是危險還是自在?
畫出一個女生去旅行的行裝。
畫出你認為最危險的國家。
Imagine going to an unfamiliar country on your own, is your gender influencing your experience on this trip?
Where will you choose to go if you are going there on your own – as a man/woman?
Woman travelling alone – danger or freedom?
The luggage that goes along with the woman travelling alone
The country you think the most dangerous



作品規格 Postcard specification
咭紙需為160gsm以上,尺寸為A6(105mm x 148mm)
為平面設計(單面),物料可自由選擇
請於作品背面寫上姓名、聯絡電話
The card should be of 160gsm or above and size of A6 (105mm x 148mm)
The postcard should be of one-side graphic design, feel free to choose any material and style.
Write down your name and contact number at the back of the postcard
遞交日期及方式 Submission deadline & method
即日起至2017年7月17日
寄回「九龍中央郵政局郵政信箱74120號」,並在信封寫上「480.0旅行明信片設計募集」
Deadline: 17th, July 2017
By post: P.O. Box 74120, Kowloon Central Post Office
獎項及獎品 Prize
為鼓勵參與,凡合乎參賽資格及作品規格的參賽者均可獲得證書及小禮物一份。
獲選為最印象深刻之作品,將獲得神秘禮品及獎狀。
獲選之設計將於480.0性別x藝術空間展出,並有機會與文地貓crossover印製成明信片,於性別平等推廣活動上作展示、派發及宣傳用途。
Works qualified will be awarded with certificate and a gift.
The most memorable work will be awarded with mystery gift and certificate.
Selected works will be displayed in 480.0 Gender x Art Space, and might get a chance to crossover with Mandycat and have the postcard printed! Distribution, dissemination and promotion might be possible.
評審團 Judges
本地插畫家 文地貓
香港作家旅人 吳蚊蚊
關注婦女性暴力協會總幹事 王秀容
MandyCat, local illustrator
Munmun Ng, writer-traveller
Linda Wong, Executive Director of ACSVAW
結果公佈 Announcement of result
結果將於2017年7月下旬公佈。得獎者將獲專人通知領獎及參與展覽之開幕禮。
Result will be announced in late June. Awardees will receive further notice for upcoming opening and prize presentation.


查詢 Enquiries